Welcome to Sekka Ni Chalet
4 bedroom chalet, Niseko, Japan
from 33,075 JPY/night
Four-bedroom Sekka Ni Chalet is surrounded by birchwood trees and features fantastic views of Mt. Yotei. The chalet can be rented as a whole, or as a combination of self-contained apartments - a deluxe two-bedroom spread over three floors and another two-bedroom two-key apartment which can be separated into one-bedroom studios.
The chalet is flooded with natural light owing to its wall-sized windows and high wood-beam ceilings. The charming apartments are modern and done up in warm hues of teak with contemporary kitchens and stylish living spaces. A short walk from some of the best restaurants and bars in Niseko, you will be spoilt for choice during your stay at Sekka Ni Chalet. And if that wasn't reason enough, the chalet sits right across the road from one of Hirafu's best onsen, an enviable location without doubt.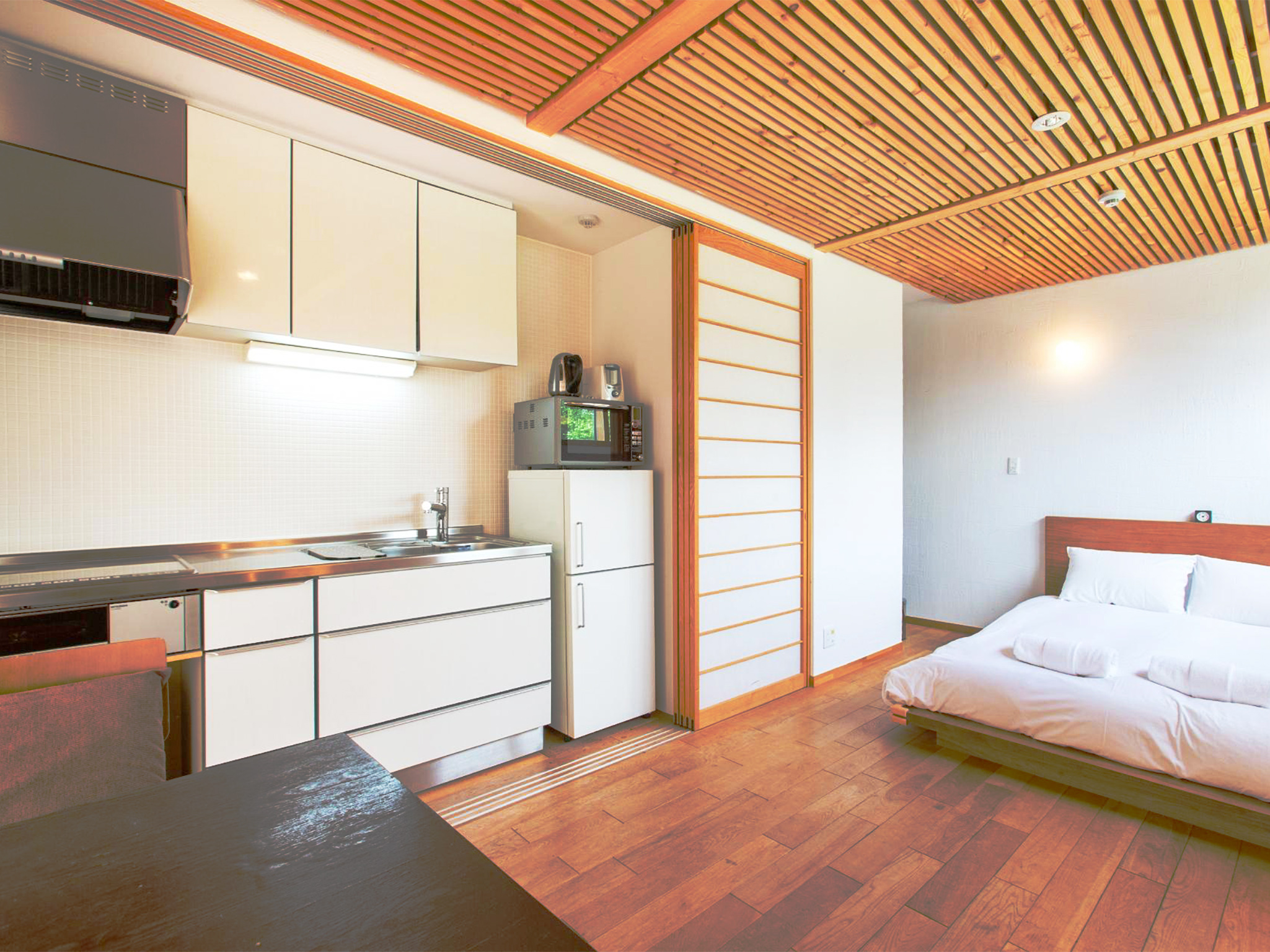 Sekka Ni 1
Modern one-bed studio apartment Sekka Ni 1 perfectly suits friends or a couple looking for a cosy home to return to after a day of skiing, rafting or playing golf.
1 Bedroom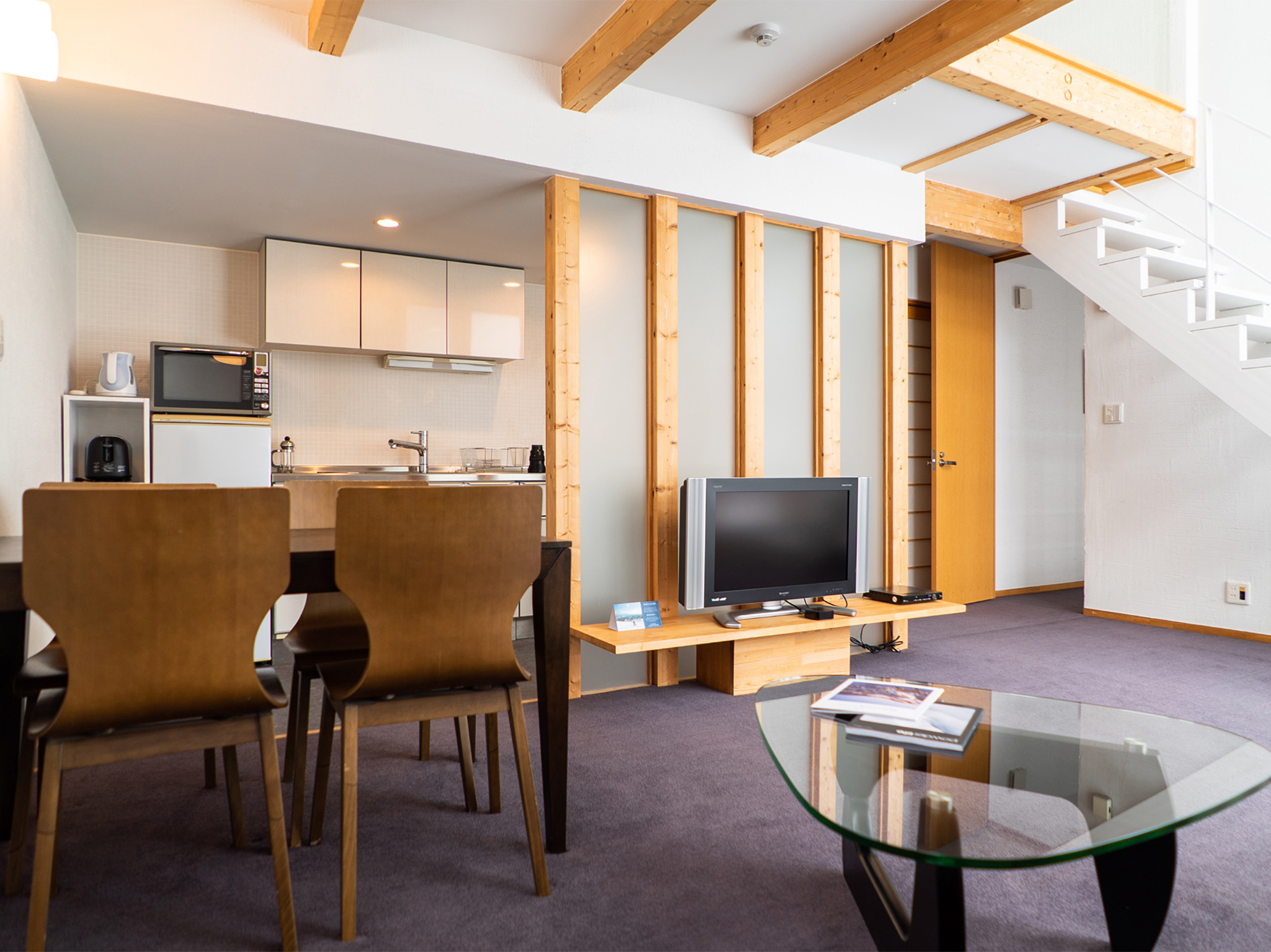 Sekka Ni 2
Charming, laid-back, vibrant – all adjectives which perfectly sum up Hirafu's unique vibe well complements the one-bed studio apartment, Sekka Ni 2.
1 Bedroom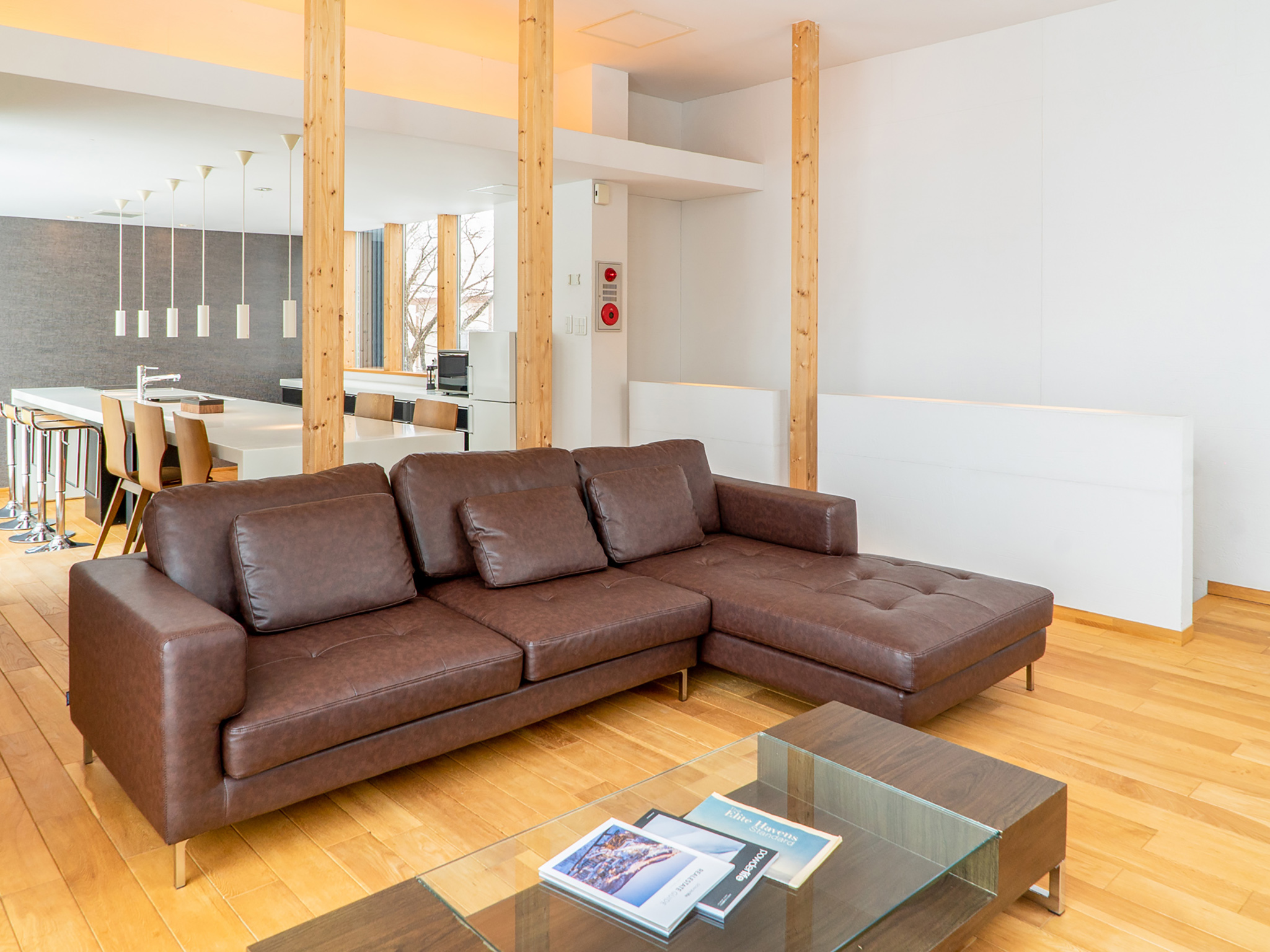 Sekka Ni 3
Exuding a typically Japanese taste for modern simplicity and polished design, the two-bedroom Sekka Ni 3 is a great holiday rental if you're visiting with family or friends.
2 Bedroom